Family Law Cases in Los Angeles
Brighter Days Are Ahead with Lavinsky Law
Whether you are going through a divorce, need a restraining order, or have any other family law needs, turn to the professionals at Lavinsky Law. Backed by 16 years of experience, our legal team has a comprehensive understanding of this complex practice area. For years, we have helped individuals all throughout Southern California successfully resolve their family law issues and we can help you, too.
We handle the following family law matters: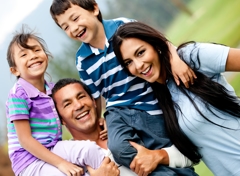 Our attorney knows that handling legal matters involving loved ones is often frustrating and emotionally draining. That's why we are here to provide you with objective, well-informed legal counsel as well as strong representation both in and out of the courtroom. You can trust us for all your family law problems, regardless of how difficult they may be.
Caring & Capable
At Lavinsky Law, we genuinely care about our clients and their well-being, which is why we will do everything we can to help you achieve your goals. Our legal team will stay in constant communication with you throughout the course of your case and ensure your rights are fully protected at every stage. Additionally, we will make sure that you are always aware of your best available options so you can make sound decisions about your future.
Our Los Angeles family law team serves clients in the following cities:
Call
(310) 929-6411

for a Free Consultation

Contact Lavinsky Law today and schedule a free initial consultation with our knowledgeable attorney. We will help you determine your best course of action and evaluate if our services are right for you. Get started on your case by contacting us at (310) 929-6411 right away.