File for Divorce in Los Angeles
Protecting Your Rights, Assets & Best Interests
Lavinsky Law recognizes that we do not only deal with the law. We are helping manage the lives and protecting the rights of individuals who are often enduring the most emotionally tumultuous time of their lives.
Why You Should Choose Lavinsky Law
We Believe in Honesty

We do not know how much your case is going to cost until we are able to assess your matter
We will be upfront about how certain approaches can impact your case and your wallet

We Explain the Good, the Bad & the Ugly

We do not believe in unexpected surprises for our clients

We Are Here When You Need Us

We are available when you need us
Each case has its own support member and we are always reachable by email and live answering service during after hours

We Have a Proven Track Record
Lavinsky Law is proud to help individuals in the Los Angeles area successfully move on to the next chapter of their lives. If you need assistance with a legal issue, we are here to help.
The significant difference between being legally separated and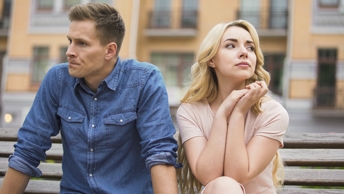 legally divorced is as follows:
When you are legally separated, you cannot remarry
When you are legally divorced, you can remarry
Moving out of the home is not a legal separation. You must take note of the date, however, as this is the date that will be used on your legal separation documents.
Grounds for Filing for Divorce in California
In the state of California, the most common reason for filing for divorce is irreconcilable differences.
There are two benefits to this filing:
You have the right to having your divorce granted at some point in time
You do not need to wait for another person to sign
Choosing to file on other grounds can complicate your situation and the divorce process. If you have significant problems with the other party and want to file for a different reason, it is important to speak with an experienced attorney.
How Long Does It Take to Finalize a Divorce?
Every case will be different, depending on all of the circumstances involved. Highly contentious divorces, involving custody battles or a high amount of assets could take much longer than a divorce where both spouses don't have high-net-worth or do not share children. At minimum, there is a six month waiting period for you and your spouse to come to an agreement. Beyond that, the case may need to go to court to settle any additional matters in trial.
Who Pays for a Divorce?
In California, the family code (and the code when one is filing for paternity) is supposed to be determined based on the relative circumstances of the parties. The court requires both parties to fill out an income-and-expense declaration.
This declaration will:
Lay out the financial situation and conditions of both parties
Give the court the ability to assess the financial standing of both parties
The court can "level the playing field," meaning that the party who has greater means (meaning that they have more money to pay for a lawyer) cannot out-litigate the other party.
When it comes to paying attorney's fees, both community property or separate property and assets can be sold to pay for your attorney's fees.
Non-Marital Assets
Non-marital assets typically fall into one of two categories (or both):
Assets acquired prior to marriage
Assets acquired through inheritance
What you have acquired prior to the marriage and after the date of separation are non-marital assets. Generally, anything acquired during the time of your marriage is considered to be community property.
Assessing the Proper Value of an Estate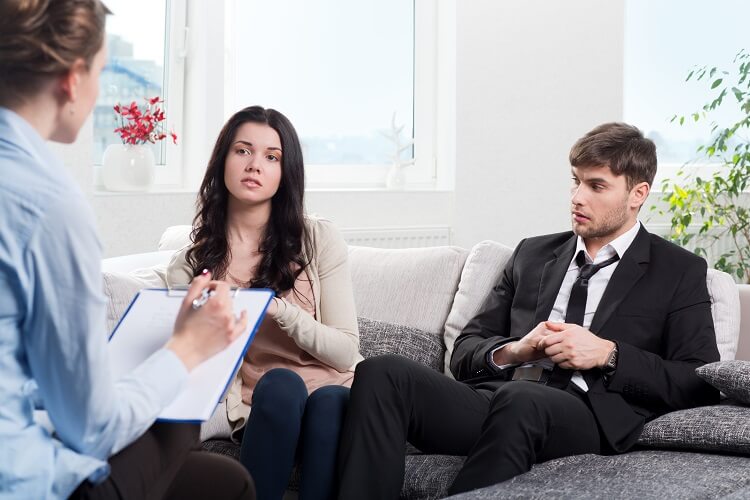 ​If the value of an estate is at stake, our lawyer work closely with a variety of experts including forensic accountants, business appraisers, and real estate experts.
​Some of the documents we may require include:
Provisions
Insurance
Contracts
Policies
​Divorce Mediation
Divorce mediation is when parties utilize a third-party to try to settle the issues that arise in their divorce.
In our state, both parties must use some form of alternative dispute resolution, or a mediator such as a court-appointed mediator, a private retired judge, or a judge sitting in the courthouse for the purpose of mandatory settlement conferences.
It is the policy of the state of California to have people settle cases as much as they can to avoid trial, such as:
Family Code, Section 217 provides sanctions against a party that is obstreperous or interfering or prohibiting the settlement of cases.
What both parties are unable to settle in mediation can then be turned over for the court to determine, such as:
Enlisting the Help of a Divorce Attorney
A lot of your rights are on the table during a divorce. It is imperative that you understand the process and that you are alright with what is happening so that your rights are fully protected.
Custody is one example of losing your rights without being properly represented. You may initially agree to what you believe is a baseline custody order that will only last for a short amount of time. But as a lawyer will explain, even the earliest agreements made in court can result in a long uphill battle which may result in you missing out on events and memories with your children.
Choosing Lavinsky Law
Extensive Experience in Los Angeles Divorce Cases
Divorce cases are unique within the world of law. Family court has its own rules of procedure, its own section of the California legal code, and its own case law. Divorce cases also involve a level of personal investment that doesn't exist in other fields, requiring the help of lawyer who treat their clients with compassion while also possessing the skills of a tough negotiator and seasoned trial attorney.
Call
(310) 929-6411

for a Free Consultation

If you are considering filing for divorce in California and need an attorney's help, contact the seasoned, effective, and dedicated lawyer at Lavinsky Law for a free initial consultation at (310) 929-6411. We can help you with all your family law needs, and brighter days are ahead!